Passion Craftsmanship Mastery
Located in the heart of Olde Pickerington, Marquard Dental is well established in Pickerington and the surrounding communities. We would like to introduce Christine Marquard, DDS. Dr. Marquard services all of Franklin, Licking, and Fairfield counties, including, Pickerington, Canal Winchester, Reynoldsburg, Pataskala, Blacklick, Baltimore, Lancaster, Violet Township as well as the greater Columbus area. As a general family dentist, Dr. Marquard treats both kids and adults. She specializes in cosmetic dentistry, teeth whitening, Invisalign, Botox, implant restorations, endodontics/root canals, sleep disorder appliances, veneers, and dentures. She can also treat your basic restorative needs including periodontics and oral surgery. Dr. Marquard is always accepting emergency and new patients and will ensure a painless dental experience. In a new state of the art facility, Dr. Marquard now offers up-to-date dental technology including Digital Moldings , digital x-rays and intraoral cameras. Dr. Marquard is a strong believer in treatment options and she strives to help you keep your teeth and smile for a lifetime!
We love art of creation.
Our passion is creating the beautiful smiles.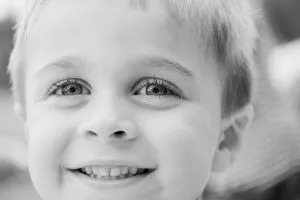 Pediatric
We cater to our younger patients, and we love to see them grow with beautiful healthy smiles.
Smile Design
We are skilled at creating unique custom smile designs for enjoying life to its fullest.
Cosmetic & Restorative
We create beautiful long-lasting smiles, but we also strive for total oral health, aesthetics and function.
Every client unique, every visit is special.
Dr. Marquard offers a variety of treatments to fit your needs along with a friendly, caring team, and an inviting office. We pride ourselves on our close relationships with our patients. Dr. Marquard will take the time to listen to your needs and to explain which treatment options are right for you. Our entire team is focused on making each of your visits special, keeping you informed, involved and comfortable.
Give us a call and let us pamper you as a V.I.P. while you receive the best dental care.
Team Marquard will cater to all of your needs and ensure all of your concerns, dental or not, will be addressed. Our goal is for you to be well informed, involved, and knowledgeable of your procedure.
Our office is a redesigned house in Olde Pickerington where we create a warm inviting environment, just like "home". Relax and chat with our friendly team members.
We offer our patients cutting-edge dental technology. Dr. Marquad prides herself in keeping her skill-set current to provide you with something to smile about.